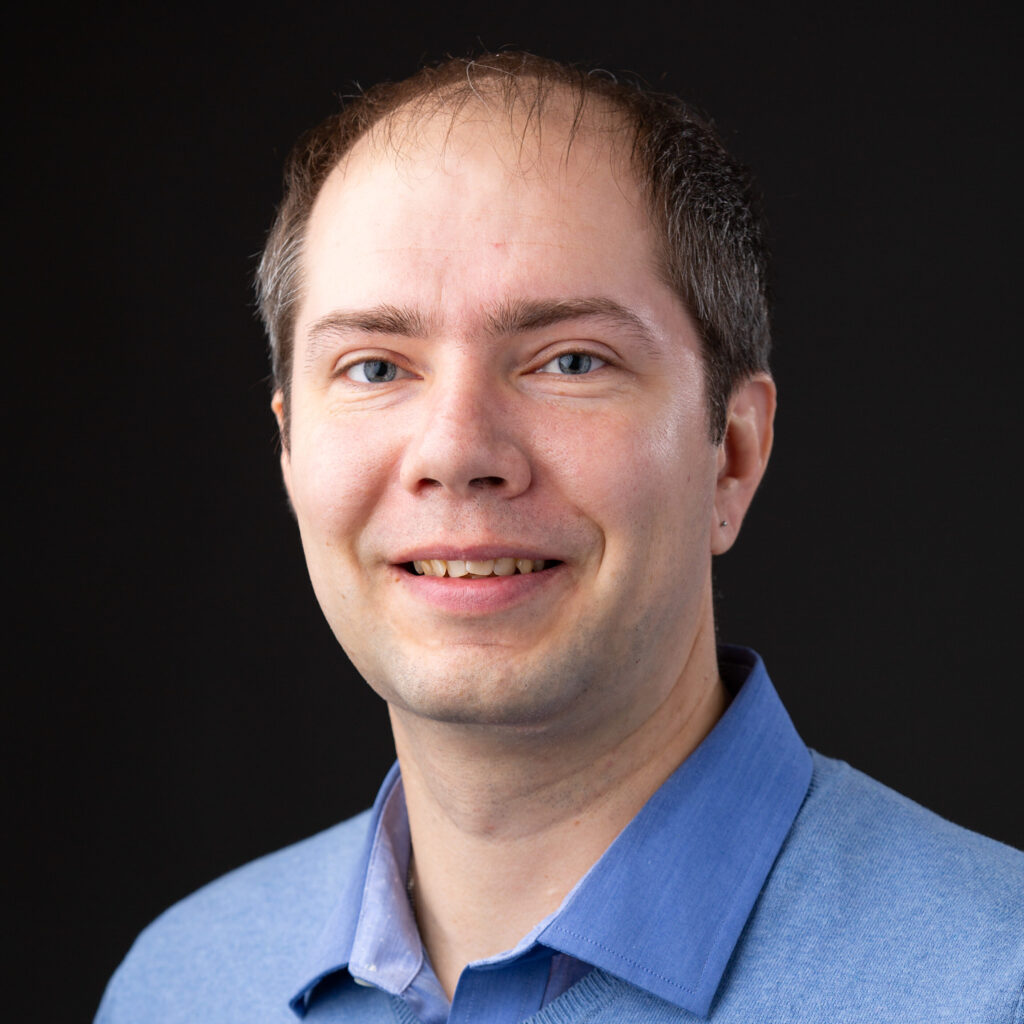 Denis Svechkarev
Assistant Professor
Department of Chemistry, University of Nebraska at Omaha
Postdoc: University of Nebraska Medical Center (USA)
Postdoc: University of Geneva (Switzerland)
Ph.D.: V. Karazin Kharkiv National University (Ukraine)
Durham Science Center, office 362
dsvechkarev@unomaha.edu
When I was in 8th grade, I struggled to understand the concept of writing and balancing equations of chemical reactions. I thought that chemistry was very complicated. Then I had a chance to experience chemistry in the lab, and even perform some experiments myself – and I learned that chemistry is also exciting, fun, and mysterious!
This is how my journey started. I am passionate about science in general and chemistry in particular. I like the structure-property relationship approach, because I am curious about how things work. My research interests are in studying the fundamentals of fluorescence and nanochemistry, and creating new materials to advance healthcare.
I was born and raised in Ukraine, worked and traveled all around Europe, and then moved to the United States. I like traveling, and I visited more than 35 states in the US. Beyond chemistry, my hobbies are astronomy, amateur radio, running, and all things outdoors. I am also an emergency volunteer and trained storm spotter.
Professional service and honors
NSRI Fellow (2022, National Strategic Research Institute, University of Nebraska)
Outreach Volunteer of the Year (2021, American Chemical Society)
Chair, ACS Omaha Local Section (2021)
Outstanding Reviewer of the Year (2018, IOP Publishing)
Academic Excellence Fellow (2013-2014, Swiss Federal Government)